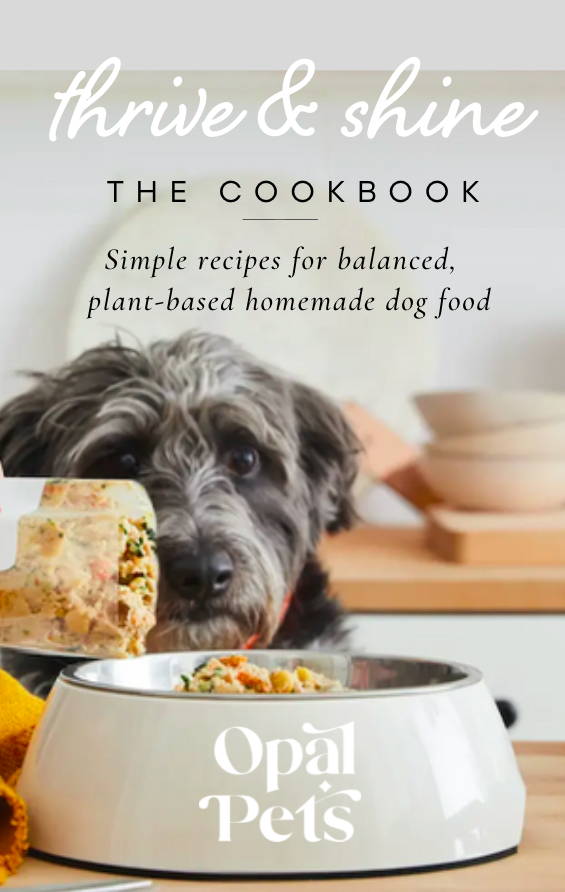 At Opal, our goal is to make cooking fresh, nourishing meals at home for your dog as simple as possible. That's why we've compiled our best vet-approved recipes into a cookbook just for you! We were sure to test each recipe with our extra-special doggy volunteers, to make sure they're not just healthy, but drool-worthy, too.
✓ Instant free download
✓ Compatible with any phone, tablet or computer - no special apps!
✓ Simple & easy to make recipes
✓ Veterinary-nutritionist approved
✓ Allergy-friendly ingredients

✓ Photos of every recipe
✓ Bonus "tasty toppers" section